Spike
From IDW Hasbro Wiki
Jump to navigation
Jump to search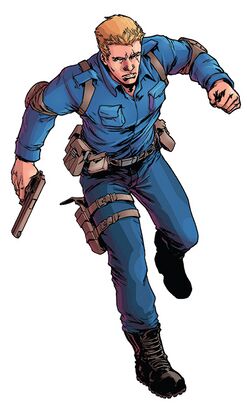 Steven Witwicky, better known as Spike, is a maverick U.S. sailor. Despite his incredibly arrogant demeanor, his record of being right about Cybertronians has landed him a position in the elite G.I. Joe.
All Hail Megatron

The Transformers

Robots in Disguise "season 2"

The Modern World

Optimus Prime

First Strike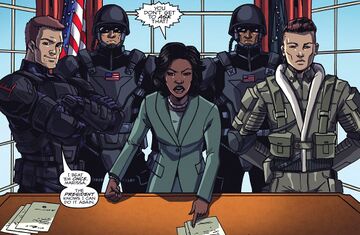 Spike Witwicky is a longstanding Transformers human who originally debuted in the 1984 Generation 1 cartoon episode "More than Meets the Eye, Part 1". The IDW incarnation debuted in 2008's All Hail Megatron #5. His legal first name "Steven" is a new invention for IDW continuity; prior incarnations of the character have been treated as having "Spike" as a real first name.